Irwin Cotler   Member of Parliament, Mount Royal
This week, family and friends have intensified their pleas for the release of Henk Tepper, a New Brunswick farmer who has been languishing in a Beirut prison absent any criminal charges since March.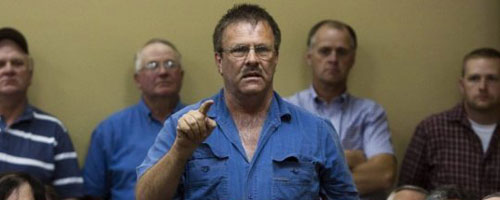 While his loved ones hope to see him returned to Canada in time for the holidays, his case and other high-profile cases of Canadians detained abroad raise important questions about what Canada's role ought to be in such situations. Further, the Government's action — or rather, seeming inaction — on the file raises questions about the nature of the relationship between Canada and Lebanon.
By way of background, Tepper was arrested on an Interpol warrant while on a trade mission sponsored by the Canadian government. Allegedly, he forged paperwork to export a rotten shipment of potatoes to Algeria in 2007. Tepper insists he is innocent and his lawyers assert that the potatoes were inspected in Canada and met Algerian standards.
Serious questions have been raised about why given the incident in question occurred in 2007, Mr. Tepper has been able to leave and re-enter Canada with no problems since and why he was not arrested here if in fact, the supposed criminality occurred on Canadian soil.
Absent formal charges, Canada should not acquiesce in Tepper's detention. Indeed, even if he were to have engaged in some criminality, he should be in Canada and afforded due process before Canadian courts.
The Government has been probed on the matter in Question Period and has provided essentially stock responses insisting Mr. Tepper is receiving consular assistance. On November 30, the Government revealed that it was choosing to resolve the situation through "quiet and diplomatic channels."
While there is merit to quiet diplomacy — particularly with close allies — it is curious that the Government has not come out more strongly against Lebanon. Indeed, Hezbollah, a listed terrorist entity in Canada, officially forms part of the Lebanese government.
Further, as the New York Times reported this week, the Lebanese Canadian Bank has been a hub for the financing of Hezbollah. Simply put, why are we tip-toeing around a Government bound-up with a designated terrorist entity under Canadian law and whose own dealings appear replete with money-laundering operations?
Regrettably, Tepper's dubious detention will not be the last of a Canadian citizen abroad. In this regard, I recently re-introduced legislation entitled the Protecting Canadians Abroad Act (C-359), which died in the last Parliament without debate. This legislation, the first ever of its kind in Canada, would affirm rights and obligations — including rights to consular access, consular visits, and repatriation — for Canadians detained, disappeared, or captured abroad.
Further, the bill would establish reporting requirements for Canadian officials when they suspect a Canadian detained or captured abroad has been or may be tortured. Moreover, the bill would require that the government request the repatriation of a Canadian detained abroad in situations where there are reasonable grounds to believe that the Canadian has or may be tortured, is being subjected to conditions constituting cruel or unusual punishment, or is being arbitrarily detained.
The legislation also — and perhaps most importantly — allows recourse against the federal government should it not undertake its obligations and responsibilities. Indeed, it would specifically allow suits against ministers if they did not undertake certain obligations, such as seeking someone's repatriation.
In short, the conferral of Canadian citizenship upon an individual implies certain obligations on the part of the federal government and all Canadian citizens deserve to benefit equally from the rights conferred through citizenship. Indeed, all Canadian citizens deserve government protection while located abroad. In this case, it means bringing Henk Tepper home.
Irwin Cotler is the Member of Parliament for Mount Royal and the former Minister of Justice and Attorney General of Canada. He has extensively on Middle East matters, including Lebanon